By Jeremy Brecher and Michael Leon Guerrero
Originally published 25 April 2017 on Vice Impact (https://impact.vice.com)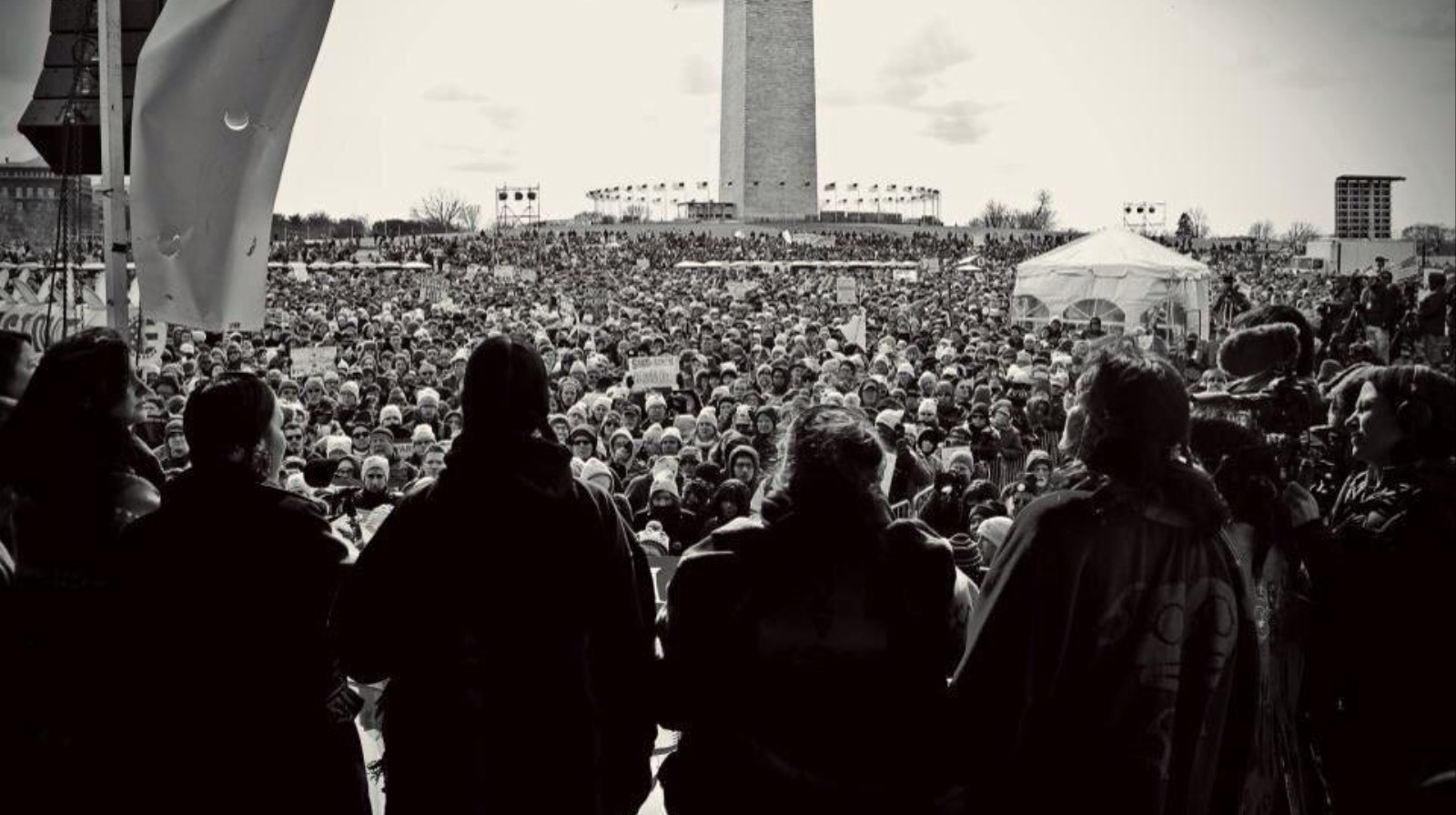 www.facebook.com/165334193024
Climate protection is the lynchpin of a transition to a new economy.
This is an opinion piece by Michael Leon Guerero and Jeremy Brecher of the Labor Network for Sustainability.
Donald Trump's photo-ops with coal miners and construction workers portray him as the protector of American jobs against "job-killing" environmentalists. So it may come as a surprise that many unions are helping to lead the big People's Climate March April 29 in Washington, D.C. and its scores of sister marches around the country.
Why are these unions supporting the People's Climate March?
First, because they and their members recognize the devastating threat that climate change poses to all of us — including workers. President Trump may claim climate change is a hoax, but 97 percent of climate scientists agree that it is real.
Without decisive action the planet will heat up five-to-10 degrees Fahrenheit by the end of this century. Rising sea levels will put cities like New York and Miami underwater. And global warming will cause more frequent asthma attacks, higher food prices, insufficient drinking water, and more infectious diseases. The only way to limit its devastation is to rapidly reduce the carbon and other climate-destroying greenhouse gas emissions we put in the atmosphere.
But there is another reason these unions are supporting the People's Climate March. They share a vision of climate protection as the lynchpin of a just transition to a new economy — an alternative to the Trump agenda that is devastating working America in the name of saving it.
That vision is to put millions of workers to work replacing the fossil fuel economy with one that is fossil free.
Studies by the Labor Network for Sustainability and others show that such a managed transition is not only feasible, but that it will save money — and create far more jobs than continuing to rely on fossil fuels.
That's because the cost of renewable energy and energy efficiency has fallen so rapidly and because they actually require more labor than fossil fuel energy. The simple benefits are obvious.
Not only can that transition build a climate-safe economy, it can build one that reverses our current race toward low wages, economic insecurity, inequality, and intensified injustice against people of color, women, immigrants, and other disadvantaged groups.
It must guarantee good jobs and livelihoods for those who currently work in the fossil fuel economy, and that no worker is left behind in the transition to a fossil-free economy.
 https://impact.vice.com/en_us/article/why-unions-are-marching-to-protect-the-climate